Welcome to the Study Abroad Homepage!
Where in the world would you like to study abroad? Did you know:
FSU students can use their financial aid (loans, Pell Grants, scholarships) to study in another country.
Students don't have to speak another language to study in Italy, Japan, Czech Republic, Spain, and many other countries. There are American and international universities all around the world.
FSU has many exchange programs where students pay FSU tuition and fees through their FSU account, and then pay room/board at the host university.
Students can study abroad short-term (during summer and intersession) or long-term (one semester or an entire academic year).
Study abroad is a great way to boost a resume.
The Center for International Education awards scholarships to students who participate in study abroad.
Study Abroad and International Fair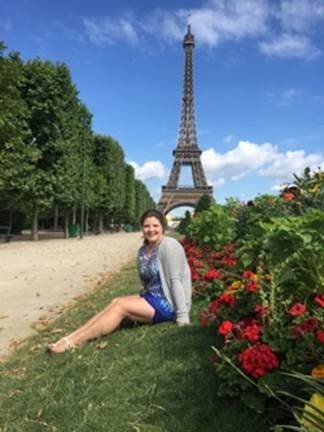 All students, faculty and staff are invited to attend the Study Abroad & International Fair on Tuesday, October 17th from 11:00 am – 2:00 pm. Representatives from various study abroad programs and former study abroad students will be available to answer questions about overseas opportunities. In addition, our international students plan to display their countries and will be available to talk about their cultures. There will drawings for FREE prizes! Faculty are encouraged to attend in order to learn more about faculty-led study abroad trips. The fair will take place in the Lane Student Center, ARMAH. For more information, contact Sarah Heilig at 301-687-4747 or seheilig@frostburg.edu.